Repairing a WindForce GPU cooler
I have a GTX660 graphics card in my main desktop computer and recently it started to make bad noises. The noises came from its cooling fans. The graphics card uses so-called WindForce design where a number of slim fans (1, 2 or 3) are placed over the heatsink. These fans use unreliable bearings that go bad over time.
This is what the card with a stock cooler looks like (image from the product page):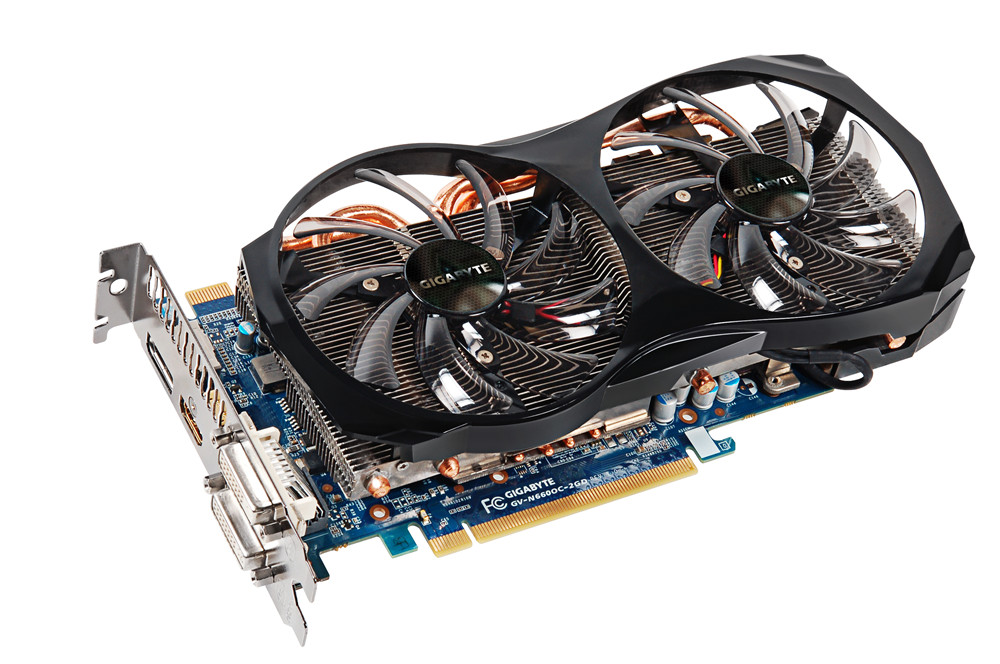 At first I decided to just replace the fans but I was not able to find them in any respectable computer store. While it might be possible to source them from eBay or Alibaba, the delivery time could be very high.
Another option was to upgrade the graphics card to something like GTX1060 or an AMD equivalent but I decided that my current card is good enough performance-wise and would last a bit more if it got the fans fixed or replaced.
It is also possible to fix the fans by replacing their bearings. However, this looked like a lots of work.
At the end I went with the solution proposed by Linus Tech Tips. The fans and the plastic shroud keeping them in place over the heatsink have to be removed. New fans are placed over the heatsink using cable ties.
This method worked for me as I had plenty of space around the card. If there are more extension cards intalled into the moderboard sockets, it might not work as there won't be enough space available to fit the card with the new non-slim fans (4 slots seems to be plenty).
The cooling performance will depend on the new fans installed. I used Emermax T.B.SILENCE 92mm version (UTCB9). 92mm fans seem be perfect for this setup. The fans are dead quiet and have no mechanical vibration. They can also be taken apart for easy cleaning.
I had to resolder the connection of fans. The graphics card uses smaller than normal-size connectors (although the order of pins - 3 for this card - is same). Emermax fans have no colored wires and care has to be taken to not mix the wires up. RPM signal will be taken only from one fan. The RPM output of the other fan has to be isolated. It's also possible to power the fans from the motherboard fan sockets as is done in the Linus' video.
This is what my card looked after the fix: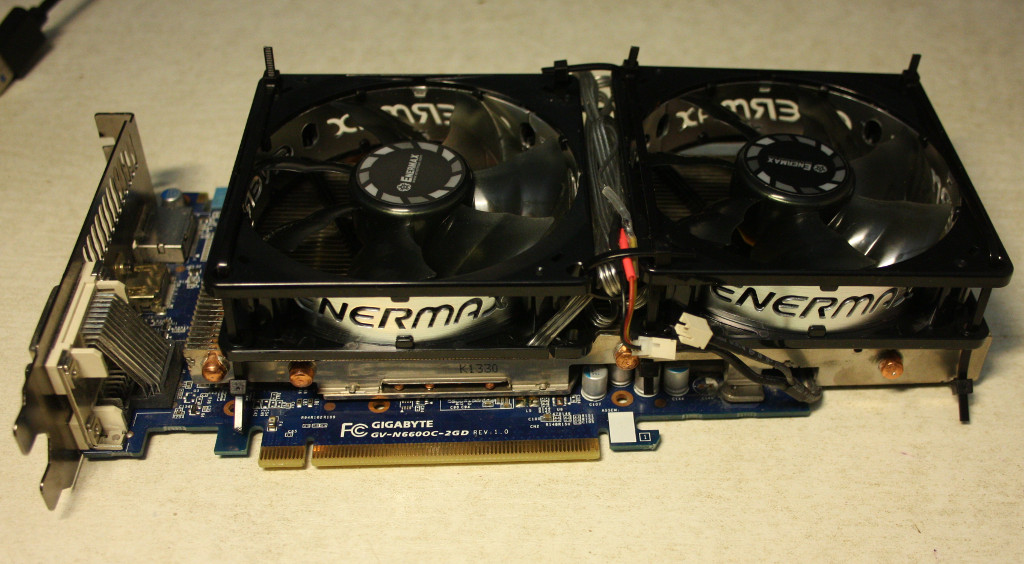 And after re-installing it into the computer: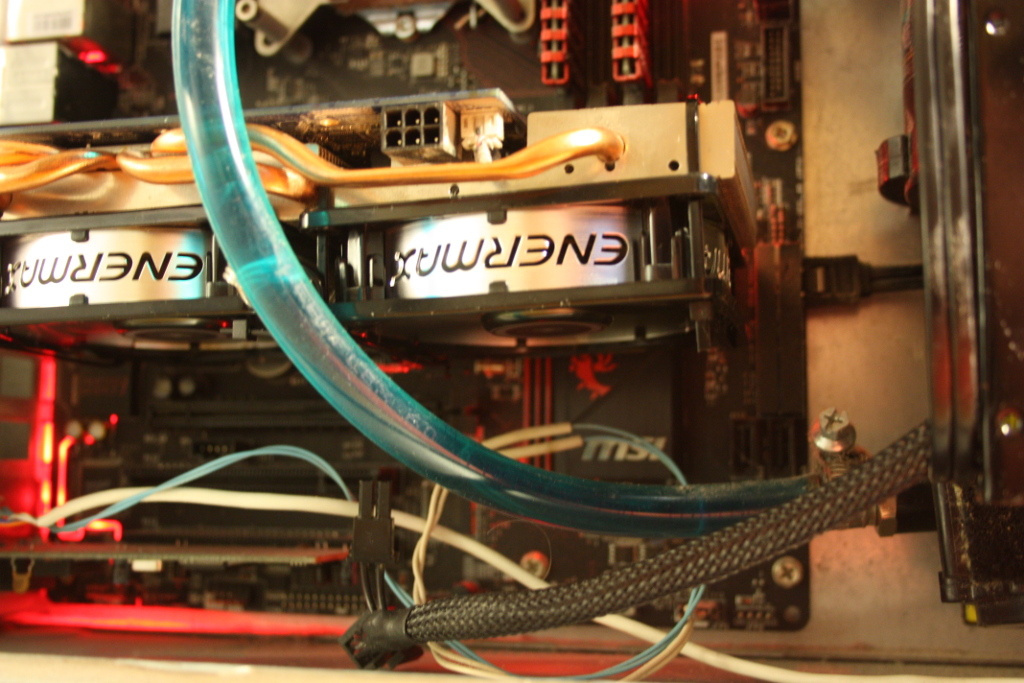 The reason why I do not use liquid-cooled graphics (although I have a custom loop for CPU) is that I got no card that actually needs or benefits from it. Liquid-cooling is the right way to do with a high-end card which GTX660 is not.